Worldwide Contrasts in Markets and Politics
In the art market, a painting by Gerhard Richter fetched in excess of 21 million GBP. The sales price is particularly noteworthy for a living artist and suggests that collectors consider works by Richter a secure investment. On the other hand, on the other side of the world, collectors shied away from investing in Aboriginal art and left more than half the lots at Sotheby's Australia, which fell well short of half of a low estimate of $1.3 million for the auction.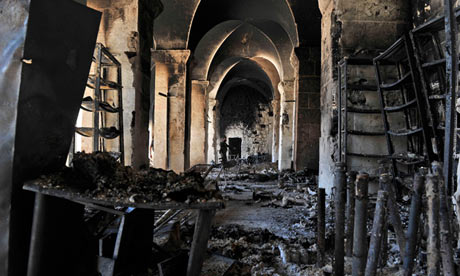 In cultural heritage, the United States strengthened ties with Morocco with an Ambassador's Fund for Cultural Preservation to renovate historically significant cemeteries of various faiths (e.g. Islamic, Christian, and Jewish). In contrast, in China, authorities in Quang Ngai took measures to prevent fishermen in Binh Chau and Binh Son Districts from looting a 500-year-old shipwreck containing antiquities. At the same time, an international training program of the World Heritage Impact Assessment opened in Lijang. In the Middle East, destruction continued in Syria where one estimate of looted antiquities reached $2 billion, while an international conference on conserving Petra opened in Amman, Jordan.